EATON FAIR SOON TO GROW!
Yes, that's right; all of the works that you are seeing around Eaton Fair are preparing us for the next big centre expansion!
Eaton Fair Shopping Centre is already the biggest and best centre in the South West region, and we have been working away for the last few years on what comes next – creating a precinct that will be a thriving hub of activity throughout the day and night.
Works have already commenced to upgrade the services required for expansion works, and this will be followed by a staged development of the Eaton Fair Activity Centre.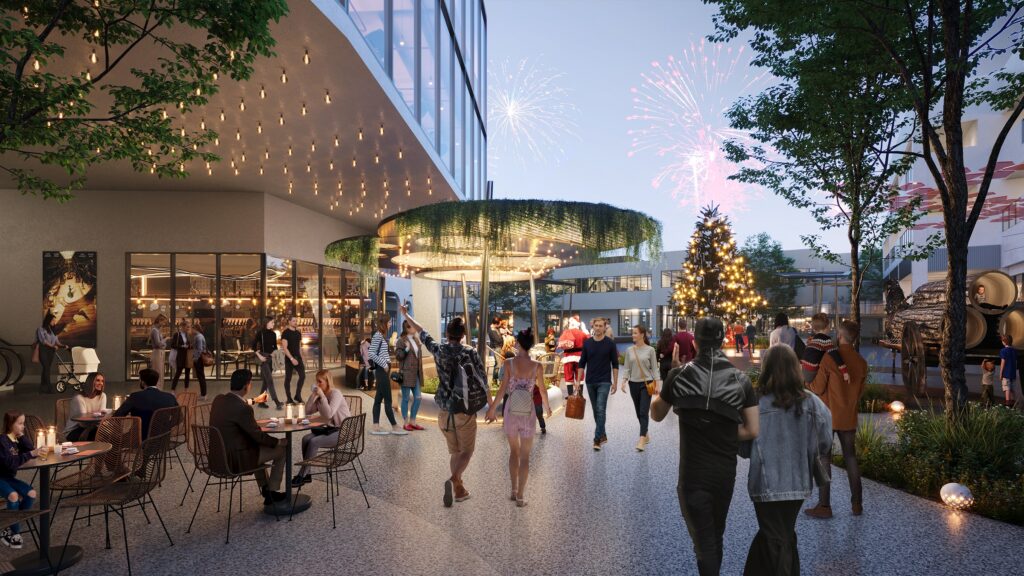 What is now completed:
All the boring but time consuming stuff – purchase and reconfiguration works of land surrounding Eaton Fair to allow for the expansions.
New pad sites to the south of the site, with the new KFC now open next to Hungry Jacks
The new hand car wash is under construction next to KFC and will be open later this year.
Future works that will be occurring include:
A brand new multi-story civic building and library which will overlook the town square and recreational grounds. That is what you can already see getting built next to Small's Bar.
Once that building is completed, it will pave the way for the existing civic building to be demolished and construction works to start on the expanded shopping centre. The new retail shopping centre and entertainment uses to the north of the town square will take Eaton Fair to well over 100 shops.
a total of 38 residential apartments will be overlooking the square, which will play host to events and festivals year-round.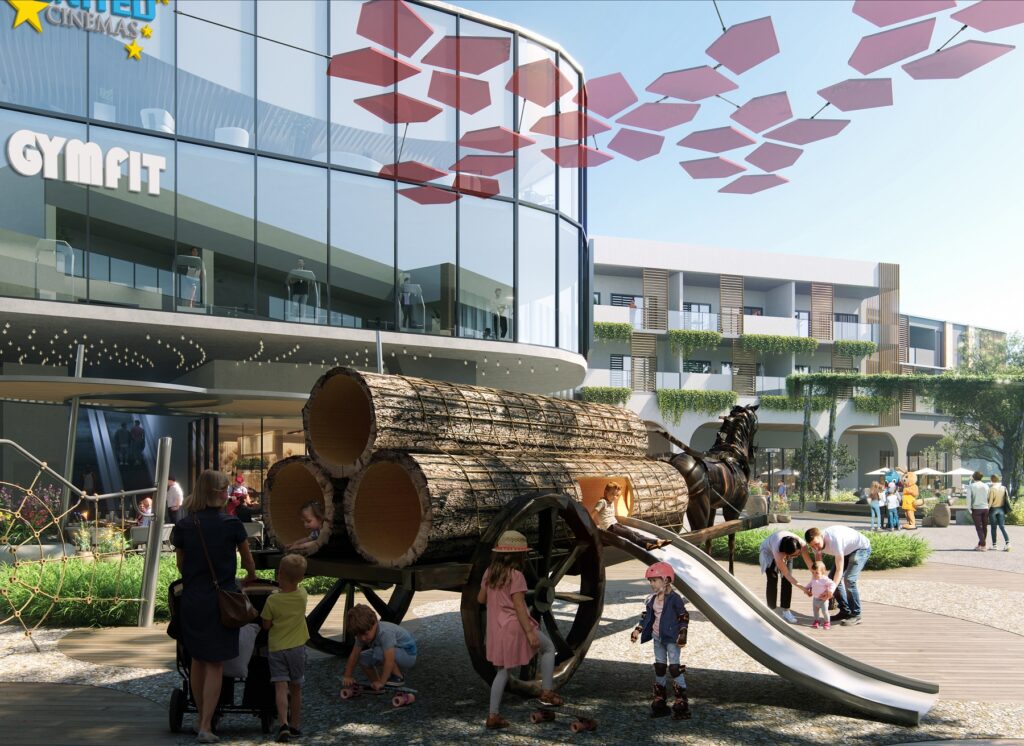 As part of the retail development, Eaton will welcome an 8-screen cinema complex. The Eaton Fair cinema will be a gold class standard development, embracing in-theatre dining including waiter service of food and drinks to movie lovers while in their recliner seats.
United Cinemas are an award-winning Australian company renowned for creating memorable experiences for movie patrons, including high tea parties, Q&A screenings with movie stars and themed nights such as the recent Ladies Night Out screening of hit movie Oceans 8.
United Cinemas has cinema complexes in nine locations around Australia.
United Cinemas Chairman Roy Mustaca OAM said the cinema complex would offer moviegoers a new world-class experience, akin to their award-winning Craigieburn complex in Melbourne's north.
"We are creating a fantastic opportunity for Bunbury and the gateway to the South West region," Mr Mustaca said.
"This cinema will be housing the latest in digital technology available from Screen and the latest Dolby Atmos Sound with our signature two tier Dress Circle seating design which we are famous for. Every cinema will feature comfy stadium seating and our new electric "Grand Recliners" and not to forget the new food and entertainment precinct that will benefit the local community and retailers.' Mr Mustaca said.
The future city of Wanju to be located just east of Eaton with projected population of 50,000 people will further cement the future of Eaton Fair with even bigger and better things to come for decades ahead.
Eaton Fair's growth continues and we will continue to keep you updated with what is coming next.